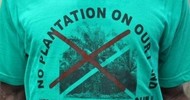 Herakles Farm a indiqué qu'elle suspendait ses activités au Cameroun en réponse à une injonction de cessation du ministère en charge des Forêts et de la Faune, a-t-on appris d'un communiqué de l'entreprise transmis aux journalistes locaux le 21 mai 2013.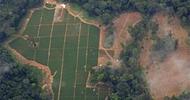 Herakles Farms est en train de duper les investisseurs, les communautés locales, le gouvernement et la population du Cameroun quant à la situation du projet et de ses activités dans ce pays. Nouveau rapport de l'Oakland Institute et Greenpeace.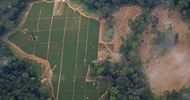 Company documents provided to the Oakland Institute contain evidence that Herakles Farms is misleading investors, local communities, the Cameroonian government, and the general public.