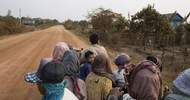 Since 2006 at least 3,500 Cambodian families have been forcibly evicted from their land to make room for sugar plantations: those who resisted were violently silenced, beaten or arrested.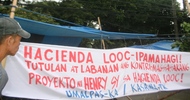 Peasant group described as a mockery of UN-declared International Year of Family Farming the illegal arrest of peasant leader and his family in Hacienda Looc.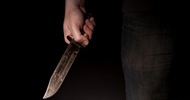 "The key drivers are the expansion of industrial logging trade, land grabs by agribusiness and mining projects."