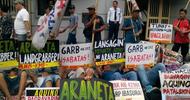 The Asian Peasant Coalition (APC) denounced the World Bank on its "16th Conference on Land and Poverty" that brings together corporations, governments and some civil society groups.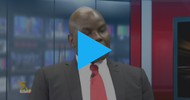 ESAT's WWH Show interviews Obang Metho on land grabs by Karuturi and other companies in Ethiopia.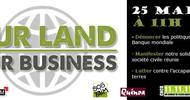 Des ONG belges ont mené une action de protestation devant la tour des finances de Bruxelles dans le cadre de la campagne internationale "Our land our business".