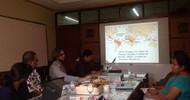 Betapa luas perkebunan sawit di indonesia dan di dunia, namun seberapa besar kesejahteraan rakyat yang diberikan oleh sektor ini? Sangat sedikit kalau tak boleh dikatakan sebaliknya, bisnis industri minyak sawit kerap memperparah kemiskinan yang ada.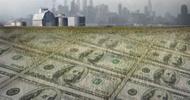 Au moins trois gros fonds d'investissement, aux États-Unis, ont entrepris de récupérer une grande partie de leur mise foncière agricole.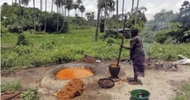 Over the past fifteen years, foreign companies have signed over 60 deals covering nearly 4 million hectares in central and western Africa for the development of oil palm plantations, reports GRAIN.