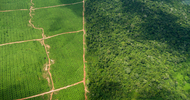 More than 9,400 hectares of Amazonian rainforest has been removed for two oil palm plantations in the Peruvian region of Ucayali linked to Czech entrepreneur Dennis Melka.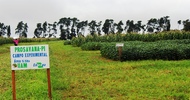 The master plan of Prosavana, a large agricultural project to be implemented in three northern provinces of Mozambique, is due to be approved by the government by the end of 2015, the project's coordinator said in Maputo.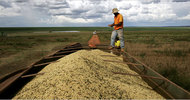 Neither "global land grab" nor "South-South cooperation" discourses do justice to the complexity we witness since Chinese investments in the Brazilian soybean agribusiness have begun taking shape in recent years.