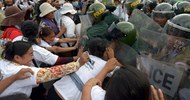 About 100 villagers locked in a land dispute with an agriculture firm temporarily forced the company on Sunday to cease excavating the contested site in Kampot province.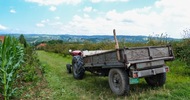 Farmers are outraged at the Ministry of Agriculture, which leased more than 3,000 ha of the best arable land to the company "Al Rafaved" from the United Arab Emirates for 250 euros per hectare.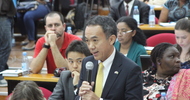 Os Governos de Brasil e Japão vieram em defesa dos seus países, alegando que só estão no programa porque o Governo de Moçambique assim os solicitou.