African agriculture entices funds
Published: 04 Feb 2010
Nellie Brand-Jonker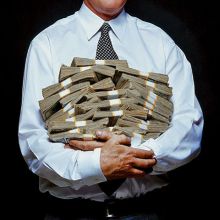 Sake24.com
Cape Town - At least three or four private equity funds are currently raising capital with a mandate to invest in agricultural enterprises in Africa.
Avril Stassen is an investment adviser at the private equity company Agri-Vie. On Wednesday he said that his company is still the only private equity fund focused solely on agricultural enterprises in Africa.
But, he says, the company is aware of others wanting to come to the market with the same mandate, and who are busy raising capital.
"Private equity" refers to an investment fund that buys significant direct stakes in businesses.
Agri-Vie's first investment fund will soon close at almost R800m - more than the R700m originally expected.
About 60% of its investors are from overseas.
Agri-Vie, which was established by Sanlam Private Equity and Strategy Partners, recently made its fifth investment, acquiring more than 49% of Dew Crisp. Dew Crisp, which has existed for 30 years, sells some 28% of the ready-prepared salad in the large supermarkets.
Stassen said the interest in agricultural enterprises was stimulated by the food crisis that caused global food prices to soar at the beginning of 2008.
What is more, Africa's agricultural potential is being increasingly recognised because so little of the arable soil is being applied to agriculture.