Who's buying the farm?
Published: 24 Aug 2012
The Land | 25 August 2012
by WARREN TRUSS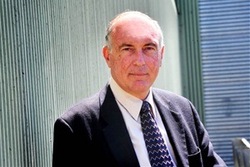 Warren Truss is leader of The Nationals.
NOBODY seriously thinks Australia will be unable to feed itself any time soon, so food security has not been a top of mind issue in Australia. But for other countries it is often couched in life-and-death terms.
Global food scarcity means different things depending where you are. In impoverished parts of the world it literally means going without and starvation. In Australia, where we export 60 percent of farm produce, it is more likely to mean higher prices at the checkout and less seasonal variety.
Other prosperous and fast-growing nations experiencing urban encroachment due to massive population increases are seeing their arable lands and resources rapidly shrinking – especially through south east Asia, where traditional rice-based diets are shifting towards protein, wheat and even dairy preferences.
It means other countries place a much higher premium on Australia's status as a premier food producer than most Australians.
Under Labor, the Department of Agriculture, Forestry and Fisheries' operating budget has been slashed from $3.8 billion to just $1.8 billion, while our agricultural research effort now trails many developing countries who are out-spending and out-smarting us.
Off the back of this research decline, Australia's once proud farm productivity growth is tapering off. We risk being left behind.
It's a bizarre policy response given the United Nations says world food production must increase by 70pc over the next 40 years just to keep pace with population growth, which is tipped to see the globe home to over 9 billion people by 2050.
It's mindboggling to think that this required growth in production amounts to more food than has been produced over the course of human history. And there is less farmland and less water than ever before.
Unsurprisingly, other nations' private and state-owned enterprises are looking outwards to shore-up their food security. Buying-up Australian farms and agribusinesses to guarantee food supply back home is, for some, part of a clear strategy.
Is this in Australia's national interest?
Without doubt, foreign investment in Australian agriculture has been, and will remain, vital for growth, capital, innovation and the development of new agricultural regions.
On the other hand, too much foreign control over production and supply chains could have dramatic impacts on resources, markets, supply and, ultimately, prices. This price effect could be two-fold: downstream to what farmers are paid and upstream to what consumers pay.
Only Queensland keeps a register of foreign land acquisitions. These records show that the area of Queensland owned by foreigners actually declined slightly for most of the past decade.
But over the two financial years to July 2010, the land owned by foreign interests tripled to 4.45 million hectares – about 2.6pc of the area of the state. Interests in the UK own half of that land, with the US, Germany, Holland and Switzerland making up the top five.
Singapore, Malaysia, China and Korea topped the list in terms of value over 2009-2011, suggesting they are active in the premium city property market.
Foreign takeovers of Australian agribusiness have increased 10-fold since the election of the Rudd/Gillard Government. Grains, meat, sugar, dairy, dried fruits, wine, food processing and farm supplies have all seen major recent acquisitions.
Federal Labor MP Kelvin Thompson recently spoke of a 250-fold increase in foreign farm buy-outs. But, at the other extreme, the ABS thinks that based on its token, voluntary sample, the amount of farmland in foreign hands in Australia has only risen by 0.1pc over the past 30 years – from 5.9pc to 6.0pc. Neither seems plausible.
People are understandably concerned by the lack of reliable data to guide sensible policies. It also means the Foreign Investment Review Board is not fully informed.
Over the past year I chaired the Coalition's foreign investment taskforce and recently launched our policy discussion paper, Foreign Investment in Australian Agricultural Land and Agribusiness.
The paper argues that foreign ownership should be more transparent, proposing that more purchases be scrutinised by the FIRB to ensure they are in the national interest.
A national register of foreign acquisitions should be established so that all Australians have access to accurate information on what land and agribusinesses are owned by foreign interests.
Lowering the threshold for FIRB assessment of proposed farm and agribusiness purchases would ensure that more acquisitions are subjected to the national interest test.
In the case of farm purchases, the trigger for scrutiny would be reduced from the current $244 million threshold to $15 million. Importantly, we propose to also capture creeping acquisitions. Those buying multiple farms that add up to $15 million, even over many years, would be subjected to the national interest test.
For agribusiness, the trigger would apply where the investment represents 15pc in an agribusiness valued at $244 million, or exceeds $53 million, whichever is the smaller sum.
All proposed acquisitions by sovereign wealth funds and state-owned enterprises would continue to automatically attract the national interest test.
By lowering these thresholds we can be sure that the national interest test is applied to purchases that currently go through to the keeper.
We also propose a broader skills-set on the FIRB, including agricultural expertise, and increasing its size to seven members. This would enhance the board's knowledge-base and ability to make informed assessments of the national interest in relation to farm and agribusiness acquisitions.
Having better checks and balances in place does not threaten foreign investment in agriculture. In fact, there are more onerous provisions in place for suburban real estate, commercial property and media ownership, to cite a few.
But it does give us more information and greater transparency to ensure Australia's national interests are protected and to identify those times when issues of concern must be addressed.
This is not an academic discussion. It goes to the heart of Australia's capacity to remain in control of our own destiny.
Australians are entitled to test and scrutinise the benefits of foreign acquisitions to ensure they are in our national interest and, importantly, safeguard Australia's role in global food security.
We don't want to just guess. We want to know.
Warren Truss is leader of The Nationals.
The Coalition's policy discussion paper – Foreign Investment in Australian Agricultural Land and Agribusiness, is available online at: http://nationals.org.au/Policy.as px