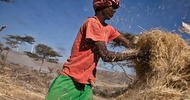 A Saudi firm will hold off its planned project in Sudan to produce wheat and other basic food items until the government eases a ban to repatriate profits.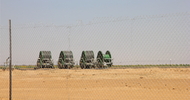 Les témoignages que l'on entend dans les villages de Ndiael, au Sénégal, nous narrent une histoire bien connue.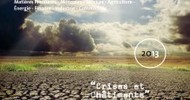 L'impact de la Chine sur les marchés est au cœur du rapport Cyclope 2013. Alors que la demande alimentaire de l'Afrique va exploser ces prochaines années, la Chine va renforcer ses achats de terres et de céréales sur le continent.