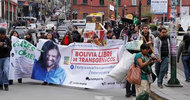 El gobierno de Bolivia y productores del país acordaron ampliar las inversiones y la frontera agrícola, a cambio de subir de dos a cinco años el período de verificación de la Función Económica Social (FES) de la tierra.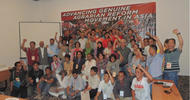 Landlessness in Asia has worsened due to massive land grabbing, land-use conversions and plunders of natural resources carried out by private investors (domestic or foreign).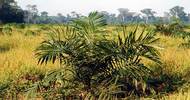 Un des organisateurs de la manifestation a affirmé à la BBC que leur mouvement sera étendue aux autres plantations du pays dans le but d'exiger la rétrocession des terres aux exploitants.