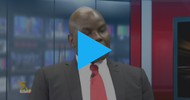 ESAT's WWH Show interviews Obang Metho on land grabs by Karuturi and other companies in Ethiopia.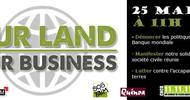 Des ONG belges ont mené une action de protestation devant la tour des finances de Bruxelles dans le cadre de la campagne internationale "Our land our business".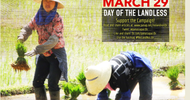 Land is life. But for millions of small-scale farmers and food producers, including indigenous communities, access to land and resources is undermined by monopoly control of landlords and big corporations. Support "No Land, No Life" campaign.