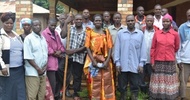 Palm oil producers backed by the UN taken to court by evicted farmers who say they have received little compensation.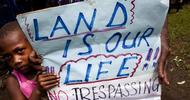 Civil society reject World Bank's sham Conference on Land and Poverty and denouncing World Bank's role in global land grabs.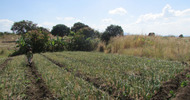 ADECRU revelam que no âmbito da Nova Aliança do G8 foram efectivados negócios de terra com 5 empresas em Moçambique, numa área total de 33.300 hecatres.