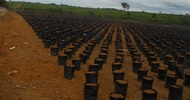 Dans la panique de la pandémie d'Ébola, des observateurs ont rapporté que pratiquement aucun secteur de la chefferie de Malen, dans le district de Pujehun, n'avait échappé aux griffes de la Socfin Agriculture Company (SAC).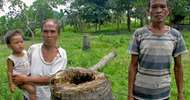 Tribal people and small-scale farmers in the Philippine province of Palawan have called for a halt to the expansion of oil palm plantations which are destroying the forests they rely on to survive.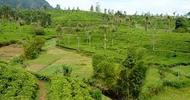 La nueva ley prohíbe a ciudadanos, compañías y empresas locales que cuenten con más de un 50 por ciento de propiedad extranjera comprar terrenos en el país.