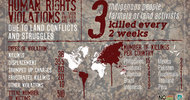 In 2015 there are 510 victims from land related human rights violations in Asia and Latin America. Mostly indigenous peoples, activists, community leaders, farmers and agricultural workers.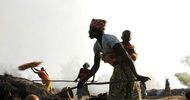 La Convergence Globale des Luttes pour la Terre et l'Eau a organisé un forum sous-régional à Selingué (Mali) du 25 au 27 juin derniers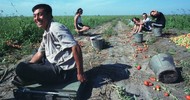 Plans of Russia's Far Eastern Zabaikalsky region to allow Chinese firms to rent sizeable plots of land has drawn vocal protests in Russia, including a series of online petitions demanding to annul the would-be-deal.