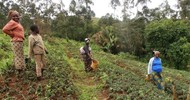 Camerún también sufre el problema del acaparamiento de tierras. Cientos de miles de hectáreas han sido arrebatadas a comunidades.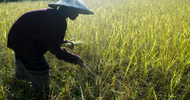 A large Chinese investor is looking to secure a concession for 10,000 hectares of land on the Bolaven plateau in Champassak province, Laos PDR, for rice, small crops and cattle raising, according to provincial officials.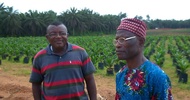 Wilmar, la plus grande société mondiale d'huile de palme, installe actuellement une gigantesque plantation sur des terrains forestiers qui ont été offerts de façon illégale à l'ancien président du Nigeria, Olusegun Obasanjo. La communauté locale veut récupérer ces terres.