Land - a key constitutional agenda
Published: 09 Aug 2012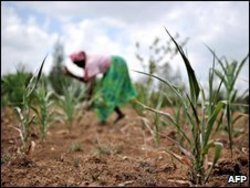 Tanzania Daily News (Dar es Salaam)
Land - a Key Constitutional Agenda
By Salma Maulidi, 9 August 2012
If there is an issue that is the pulse of popular discontent in Tanzania presently, then, it is land. It may be that the soundness of the new constitution or the upcoming elections will be decided on how effectively land grievances at various levels are handled and resolved.
Competition over land and its resources has had and continue to have deadly consequences in various parts of the country. Recurrent eruptions indicate that the problem is far from being resolved.Outright land conflicts are a more obvious dimension of the land challenge.
Other aspects of the land challenge are more latent but equally explosive. Even before incidents such as the deadly land conflicts in Kilosa, Loliondo Mafulila, Ikwiriri and other corners of the country, land rights activists have warned against escalating land conflicts which result from two main occurrences.
The first relates to investment and economic policies that saw Tanzanian land being commodified as part of the country's liberalization policies. This has, among other outcomes, brought about an influx of large scale agricultural investment and the growth of extractive industries mainly in mining, gas and oil exploration in various parts of the country.
Communities that lived in those areas now experience land pressure with farmers, herders and small scale minersbeing displaced or tightly squeezed together insmaller areas which tend to be less fertile than those they previously occupied. Climate change exacerbates the problem further. Rainfall pattern shave been disrupted resulting in long spells of drought every so many years. The land has no room to recover because spells of droughts are soon followed by torrential rains that end up in floods which wash away any remaining fertile soil.
The combination of climatic factors and investment policies has upturned local citizen's livelihood options and their relationship to productive resources including land. Pastoralist communities, in particular, have been adversely affected by the drought leading them to migrate further than is customary in search of grazing pastures in other parts of the country.
Migration has triggers as well as notable consequences including the conflicts between farmers and pastoralists over land for agricultural production on the one hand and for livestock breeding on the other. Perhaps more than any other group using land and its resources, farmers, herders, gatherers and hunters maintain have an intimate relationship to land: they understand that their livelihoods and futures depend on a healthy and synergistic interaction with mother nature.
The other dimension of the land tension relates to the varied policy and legal frameworks governing land administration and use in Tanzania. There are a number of institutions with a mandate over land matters, which means that there are numerous actors overseeing this sector and its mixt resources. Among bodies that are directly concerned with matters related to land include the Ministry of Livestock and Fisheries Development, the Ministry of Energy and Minerals, the Ministry of Water, the Ministry of Natural Resources and Tourism, the Ministry of Agriculture, Food security and Cooperatives; and the Ministry of Lands, Housing and Human Settlements Development.
Each of these ministries is guided by separate policies which may require different agencies or bodies being set up to help in the execution of their mandate. The Ministry of Lands, Housing and Human Settlements Development, for example, has been mandated to administer land and human settlement in Tanzania while the Ministry of Natural Resources in addition to preserving the natural flora and fauna, alsomanages Tanzania's expanse natural heritage that includes indigenous and nonindigenous vegetation, mineral resources and managing areas designated as protected or reserved land in Tanzania.
Specialized agencies have been set up to expedite specific aspects of the land policy. The Tanzania National Parks (TANAPA) is a parastatal organization charged with legal mandate to manage and regulate the use of areas designated as National Parks. Essentially, TANAPA manages those areas in the country that are biodiversity rich or have an aesthetic value that is conducive for tourism. The Tanzania Investment Promotion Centre, on its part, deals with major economic investmentsthat may involve land and its resources.
Towards this end it has set up a special facility dedicated to big investors investing in land that circumvents the standard procedure in acquiring land required for locals. Government agencies are acutely aware of their changing role amidst the country's new economic regime. The Ministry of Land, for example, adopts a pragmatic approach to land linking it to poverty reduction and wealth creation.The current vision is radically different from that espoused in early ujamaa and selfreliance policies.
Land, as the relevant ministry's website avows, is an economic good and therefore,the ministry positions itself to provide various land related services to individuals and institutions in the country. While the passage of the Land Act in 1999 was primary about facilitating access to land for investments it is only after civil society pressure that the ministry is adopting a discourse that seeks to address the concerns of local communities victimized by misdirected land policies in Tanzania following civil society exposure of the injustices such policies have unraveled.
Moreover,the set up and purpose of bodies that oversee land matters also contribute to the land quandary. Areas categorised as national parks, conservation areas or game reserve may be governed by two or more authorities such as the Ministry responsible for Natural Resources and Tourism and TANAPA. Ministries have an oversight and coordination role of government policies and programmes. In this respect, the Ministry of Land Housing and Human Settlements Development, among other things oversees land management and allocation, land valuation and land use plans.
TANAPA, however, although it is a government agency, operates more like a corporation generating funds in the process such as through the operation of ecotourism, research and park fees. Because it can generate funds TANAPA has adopted policies and regulations that facilitate revenue collection, some means of which are hotly contested by communities surrounding areas designated as national parks as will be appreciated in upcoming articles.
What is clear at this time is that the overlapping mandate and the interests informing the legal framework of each institution has resulted in outcomes that are in sharp conflict with popular expectation. The volume of submissions regarding land matters received from the initial regions visited in the course of collecting views to inform the draft constitution attests to a single undisputed fact: that land, as a resource deserves constitutional protection. To that effect land must boldly feature among prominent constitutional issues in any new constitutional dispensation.