PrimeAg plants seed in suitors' minds
Published: 10 Sep 2012
Wall Street Journal | 10 September 2012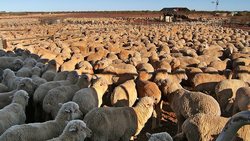 By Caroline Henshaw
Farm owner PrimeAg could make tasty pickings for investors as it looks to sell its assets in a deal that could be worth around 420 million Australian dollars (US$435 million).
Australian agriculture is seen as attractive to many international investors, particularly sovereign wealth funds from countries with rapidly growing populations looking to secure food supplies for the future. Chinese companies have been especially active in snapping up Australian sugar producers, and recently bid for giant cotton farm Cubbie Station.
Real estate agent Savills rates Australia, along with Brazil, as the most appealing country in the world in which to invest in farmland because of its high returns – 300% a year on average from 2002 to 2010 – and low production costs of below US$1,000 per ton of wheat, among other things.
PrimeAg Chief Executive Peter Corish said he expects to get close to book value for the company's assets, or A$1.58 a share. Shares are currently trading at around A$1.25 after losing around a fifth of their value since the recent high of February 2011.
PrimeAg announced it was looking to sell its properties, which include more than a dozen stretching from the Liverpool Plains of New South Wales to central Queensland, due to "inadequate recognition by the listed market of the value of the company's assets."
Earlier this year it sold six farming properties for A$36.7 million to U.S.-based fund manager TIA-CREF, which oversees US$481 billion in assets. The price received was only just below book value.
PrimeAg reported a 30% fall in net profit for the 2012 fiscal year to A$5 million due to weak agricultural prices and rising costs.
"I don't think there's any doubt that there would be some foreign interest," said Mr. Corish. "We expect onshore interest as well."
Colliers International estimates about A$4 billion is currently being raised for funds to invest in Australian agriculture. This includes PrimeAg's raising of A$125 million in cash from investors for a controversial unlisted A$250 million agriculture fund with Australia's Future Fund.
Analysts have raised the prospect that PrimeAg could sell its assets directly to the Future Fund, but a person familiar with the matter said this was unlikely.
More likely would be a deal with a foreign investor. Food charity Grain estimates global pension funds currently hold around US$5-15 billion of direct farmland investments and that is expected to double by 2015.
Still, one barrier could be local attitudes. Foreign investment in Australian agriculture has once again hit headlines for all the wrong reasons after Treasurer Wayne Swan approved the sale of Cubbie Station to a Chinese-led consortium.
"Overseas money has always been a part of investment in rural Australia," said Alex Thamann, National Director of Rural & Agribusiness advisory services. "It appeals to people who understand the cyclical nature of rural property and particularly investors who recognize that commodities are likely to be in demand from a global perspective."