Farmers' new tack: restrict land sales
Published: 16 Oct 2012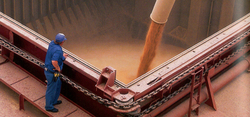 The Australian | 16 October 2012

by Sue Neales

THE NSW Farmers Association has switched policies to back much tighter restrictions on foreign companies and investment funds buying Australian farmland.

Its 70-member executive council voted as a "matter of urgency" last week for a new policy calling for any purchase exceeding $5 million for a single farm -- or a combination of several farms by one foreign buyer -- to require government approval.

At present, only sales of single rural properties valued at $244m or more to a foreign entity need to be approved by the Foreign Investment Review Board.

The federal government, led by Trade Minister Craig Emerson, has strongly lobbied farmer organisations against calls for tougher restrictions on foreign ownership.

Only one proposed sale to a foreign business -- that of Australia's largest cotton farm and irrigation property, Cubbie Station, to a Chinese textile company for about $300m -- has gone to the FIRB.

Many hundreds of other rural land sales have gone unreported in the past three years. The only government statistics to give a picture of rural investment trends are outdated figures showing at least 11 per cent of Australian farmland is now foreign owned.

The NSW call for a much lower threshold risks embarrassing the National Farmers Federation before its annual general meeting and members' council in Canberra next week. The government, backed by the NFF, promised this year, to establish a national register of foreign farm purchases.

Another NFF member organisation, the Victorian Farmers Federation, has also backed a tougher $5m trigger for FIRB assessment of foreign farmland buyers.

NSW Farmers president Fiona Simson said it was the controversial nature of the sale of Cubbie Station, the owner of massive water licences at the headwaters of the Murray-Darling river system, that had led to last week's policy shift.

NSW Farmers is also calling for all agricultural water rights sold to foreign interests to require declaration and government approval.

Ms Simson said any new $5m threshold must also prevent "creeping acquisitions" in which foreigners buy dozens of small farms with the aim of creating a super-farm, without alerting authorities. "There is definitely heightened concern and they want the federal government to be taking a closer look at the purchases occurring, immediately."

She denied the resignation in the past two weeks of NSW Farmers treasurer Peter Carter and board member Sam Archer on the eve of last week's council vote had anything to do with internal disagreements about the policy change.

--------------

Australian Broadcasting Corporation | Monday, 15/10/2012

NSW Farmers Association pushes for more scrutiny of foreign purchases of farmland
In the light of the sale of Cubbie Station, farmers in NSW are trying to get new and stronger controls in place for foreign buyers.
NSW Farmers Association have called on the Foreign Investment Review Board to reduce the threshold for overseas buyers of rural properties from $244 million to $5 million.
Business, economics and trade committee chair, Bill McDonnell, says the association thinks that more scrutiny is needed on overseas sales, but it's not opposed to foreign investment.
"Indeed, we recognise that it plays an important role. But this motion passed at our meeting reflects the ongoing concern that our members have towards it."
Mr McDonnell said it did not make sense that non-resident foreign persons had to apply to buy new dwellings or commercial real estate, but did not have to apply to purchase a rural block if it was less than $244 million.
He added that the threshold for commercial real estate was significantly lower at $53 million, compared with the $244 million threshold for rural properties.
"There are very few rural properties in Australia that would even trigger this threshold," he said.
"Based on current land values in western NSW, someone could purchase 3.9 million hectares before they triggered this threshold.
"That is about 4 percent of the state or an area approximately three times the size of Sydney."
NSW Farmers is also calling for the threshold to be cumulative to capture creeping acquisitions; the establishment of a national register for foreign investment in agricultural land and water; and a review of the national interest test.